Would it surprise you to learn that 29% of landlords don't run criminal background checks and 10% never do a check credit? Property owners who run an eviction report are even less common. This is a problem. Tenants with an eviction history are three times more likely to be repeat offenders. Tenants with clean records, good credit and no eviction history tend to take better care of your property and pay their rent on time. Is the solution to this expensive problem found in tools, systems or tips to help you follow best practices or in another rental model altogether?
On the surface, it seems wise for a property owner to DIY their rental property management to save money. After all, the whole point of an investment property is to make money, not spend it. What is often overlooked is the time and skill required to do it well and the cost of doing it wrong.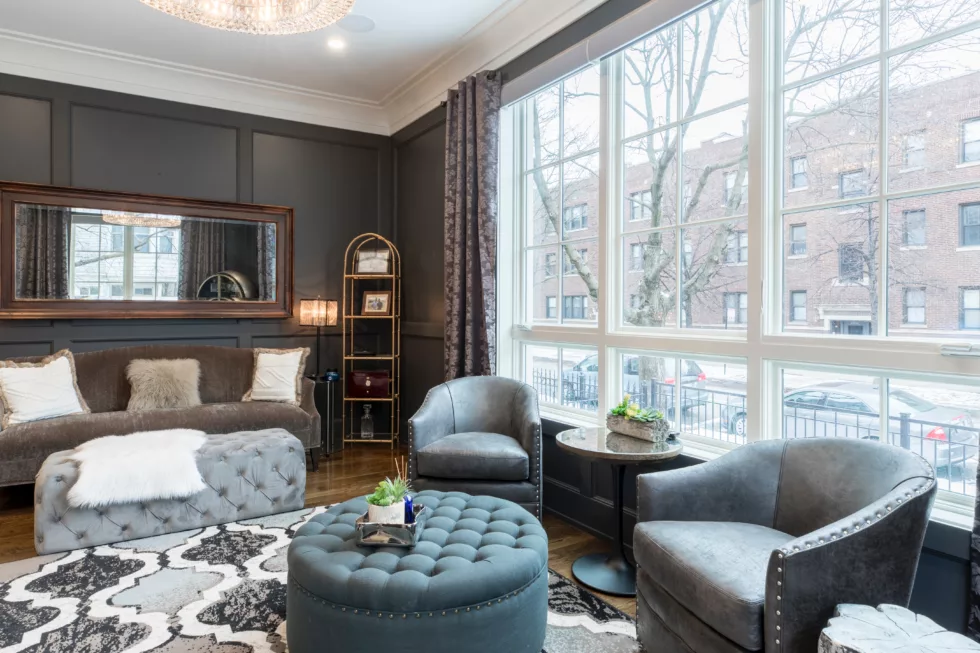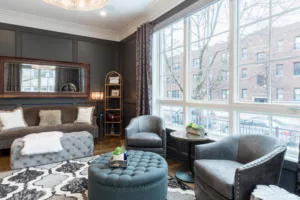 In a standard leasing model, failing to vet tenants often results in bad tenants. And bad tenants come with a very high price tag. But landlord best practices are not a fool-proof solution as we've seen time and time again. There is inherent risk in a traditional rental model that even the best processes cannot eliminate. The good news is that there are better options to consider.
For example, the corporate housing model offers benefits the standard model cannot compete with. Corporate housing provides property owners with financial stability and peace of mind by offering what a traditional rental cannot:
Corporations vet their employees during the hiring process so you don't have to. If something goes wrong during the lease, the corporation takes responsibility.
With a corporation, you never have to worry about late or incomplete payments.
People who are traveling on business are less likely to damage your property. They're there to work, not tie one on with their pals.
Corporate housing clients pay up to three-to-four times more…but who's counting?
If you decide to rent out your investment property using the traditional model, you're more likely to deal with problem tenants. Here are three ways housing a bad tenant can cost you.
The Cost of Evictions
Wouldn't it be nice if all tenants were quiet, clean, well-behaved, respectful of your property, and paid their rent on time? According to Porch, about half of all landlords have asked a tenant to break their lease and leave. Roost says eviction rates are almost at pre-pandemic levels again.
Evicting a resident is more expensive than you think. The most inexpensive evictions start at about $3,500 and go all the way up to $10,000 in worst case scenarios. On top of that, there is the cost of lost rent to consider while your income property remains vacant. You can expect that vacancy period to be a little longer while you make repairs, clean up the property and find (hopefully) the right tenant.
Rent Debt
I don't need to tell you that tenants can get behind in their rent. In fact, 84% of landlords surveyed by SmartMove® said that delinquency on rent payment was their top concern. That's because a quarter of all renters in the US missed or were late paying rent in the last year. In fact, 5.2M American households are behind on their rent as of April 2023. Although American rent debt dropped below the post-pandemic peak of 19% when the eviction moratorium was in place, the total is still a whopping $11.4B [National Equity Atlas]. In a traditional rental model, a thorough credit check is the best indicator of whether a tenant will pay their on time. Better yet, when the tenant is a business and your property is a corporate housing rental, you'll never have to worry about nonpayment of rent.
Property Damage
Bad tenants don't just get behind on rent, they break stuff. Yes, there's a security deposit which can cover some of those costs, but there's a state-governed cap on how much you can collect. The guidelines and amounts also vary and can be their own unique challenge. For example, in Florida, security deposits must be returned to the tenant within 15 days of moving out, making it challenging for a property owner to claim the security deposit against damages. Some of you are thinking, "But I have a Landlord Insurance policy!" Yes. But, according to "Policygenius", these policies don't usually cover intentional damage, normal wear and tear, and maintenance issues…to say nothing of the time and hassle involved with making a claim they do cover. Corporate housing tenants generally exhibit more respect for the properties they rent, resulting in fewer damages and reduced maintenance costs. This is the ideal scenario.
No one wants to deal with damage to their investment property, costly repairs, legal fees and tenant vacancies. In a standard rental, you can minimize the risk with proper tenant vetting. But there's a solution that's even better. The team at AvenueWest has watched the standard long-term leasing model go sideways, and sadly, many of us have lived through it. This is why the Corporate Housing model is so attractive. Corporate housing removes the exposure inherent in the standard leasing model while maximizing profitability. The big debate is about which is the best-selling feature. Is it the amount of free time you'll gain? The peace of mind you'll feel knowing a professional team is managing the process from end-to-end? The joy you'll feel knowing that any emergencies that arise won't be yours to deal with? You decide.
If you're on the fence about whether corporate housing is right for your investment property, we'd love to talk to you. Conversations are always free. We'd be happy to answer any questions you may have so reach out to us today.