Our professionally managed short-term rentals accommodate many types of individuals in need of a furnished home on the road. Our clients include relocating professionals, traveling medical staff and specialists, athletes, musicians, theater performers, movie crews, families traveling for medical reasons or due to displacement, military families, visiting professors and students, and those in need of an extended vacation.
Although reasons to travel vary, quality, location, safety, and value are universal must-haves for our tenants. At AvenueWest, we go above and beyond to ensure we're not only meeting the core needs of our guests but are diligent in matching them with a property we know they'll thoroughly enjoy.
Our inventory selection has something for everyone; here's a peek at ideal properties you can rent now and enjoy by summer.
Check two stories of luxury off your summer to-do list! Encased in vaulted ceilings and two walls of windows, this stunning penthouse has north-to-south views of the Rocky Mountains and Colorado Springs.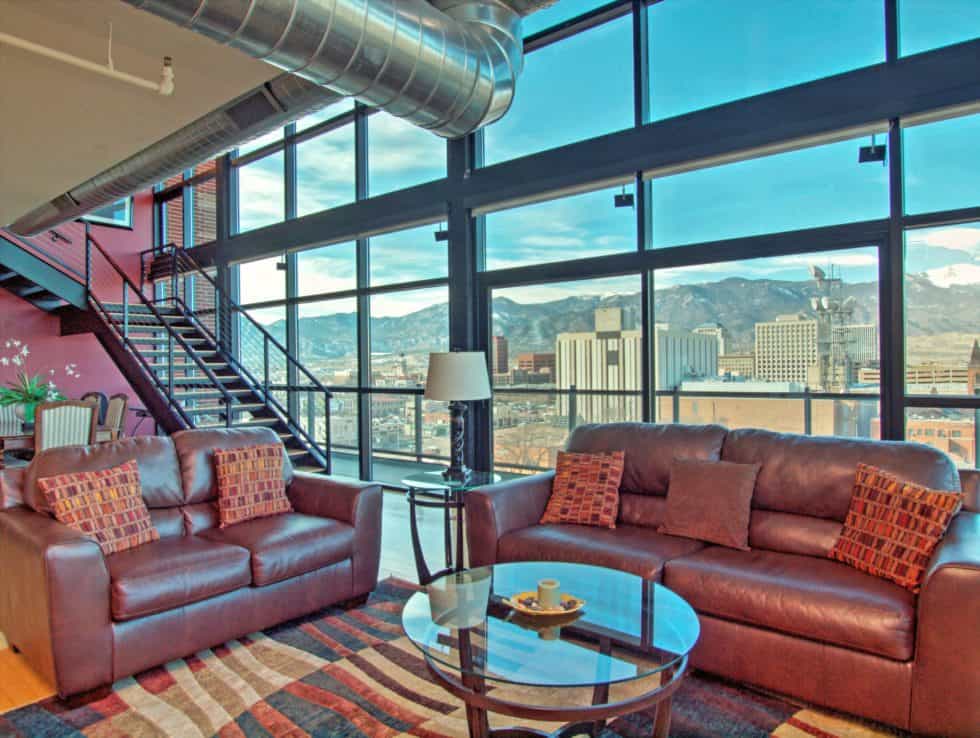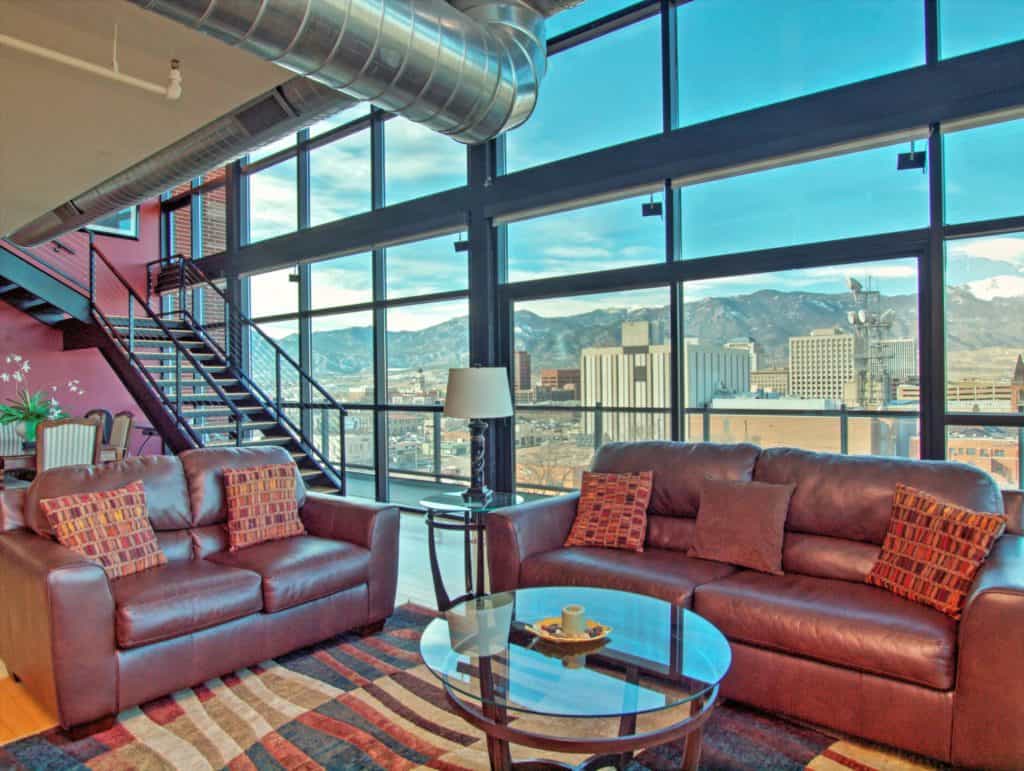 This home has plenty of room for the entire family to spread out! Enjoy your morning coffee in peace, thanks to the spacious backyard, and then gather with friends or loved ones for a relaxing evening by the built-in fire pit.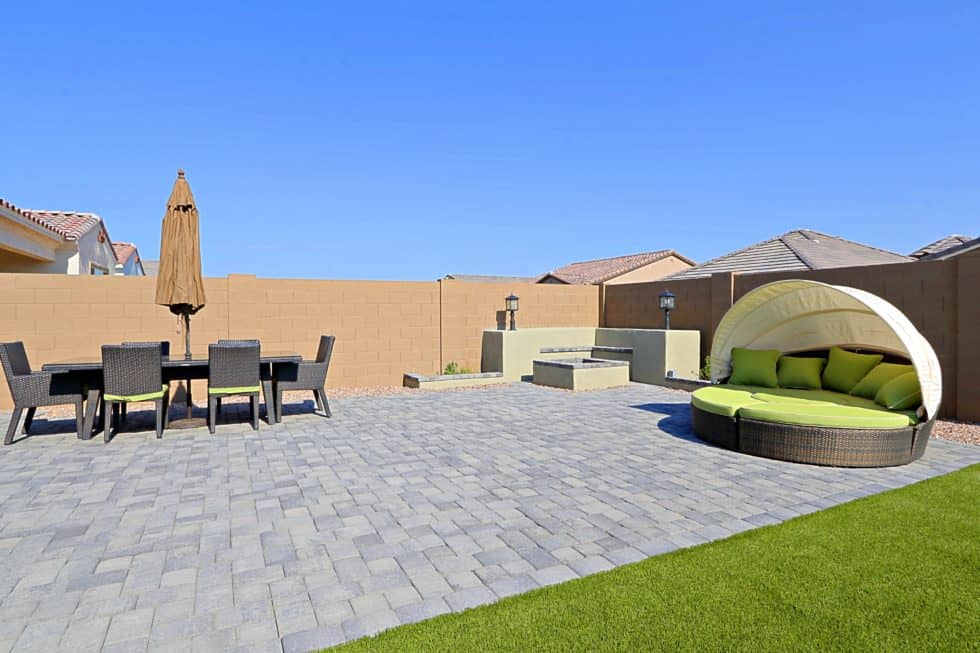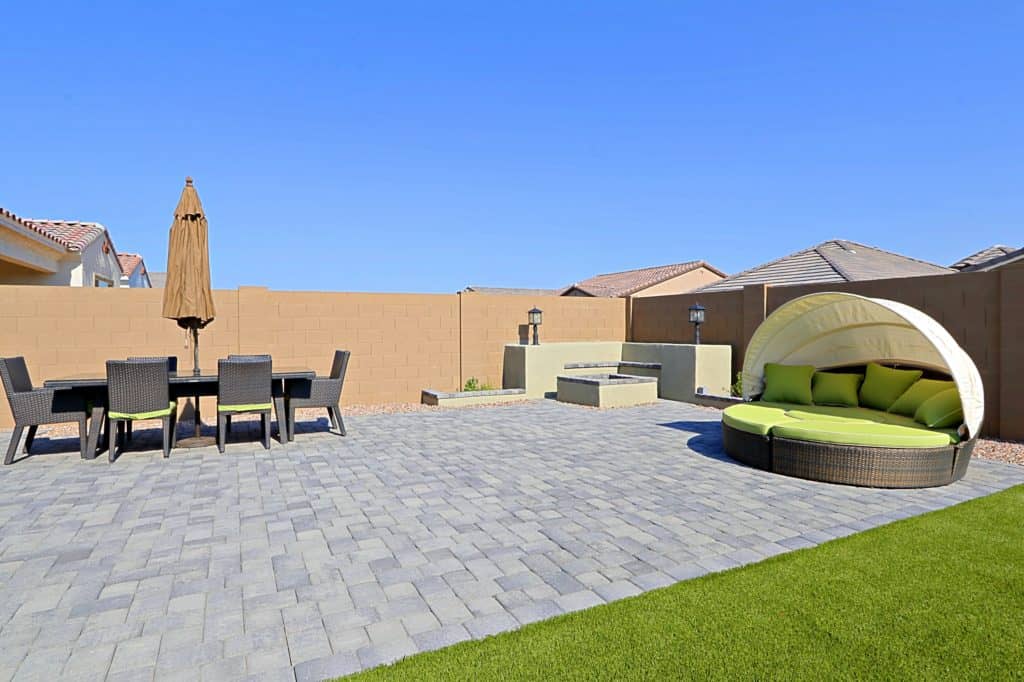 Kick back on the heated patio of this upscale townhome and take in the breathtaking view of its neighboring golf course.  Two large swimming pools, two tennis courts and a hidden bar inside the upstairs suite means you can bank on active summer days and relaxing nights.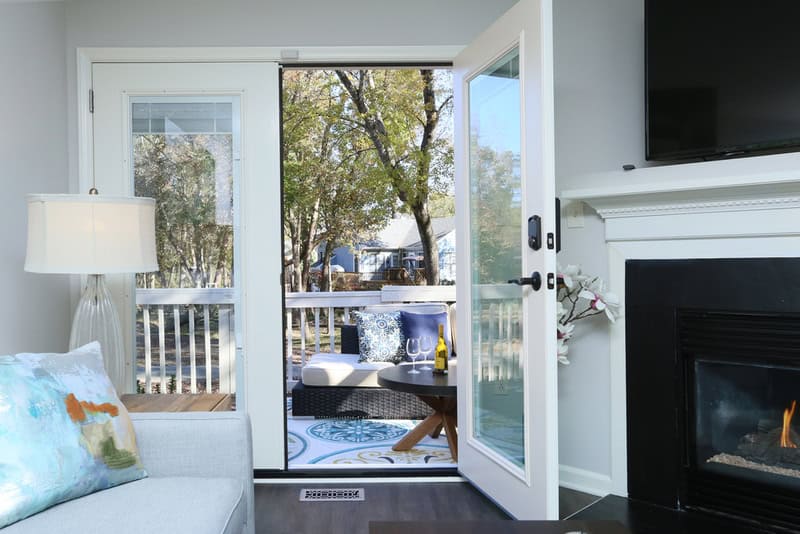 This 3-bedroom, 2-bathroom flat in Russian Hill comes with magnificent city views. Take in the fourth of July fireworks display and seasonal air shows all from the comfort of this incredible home.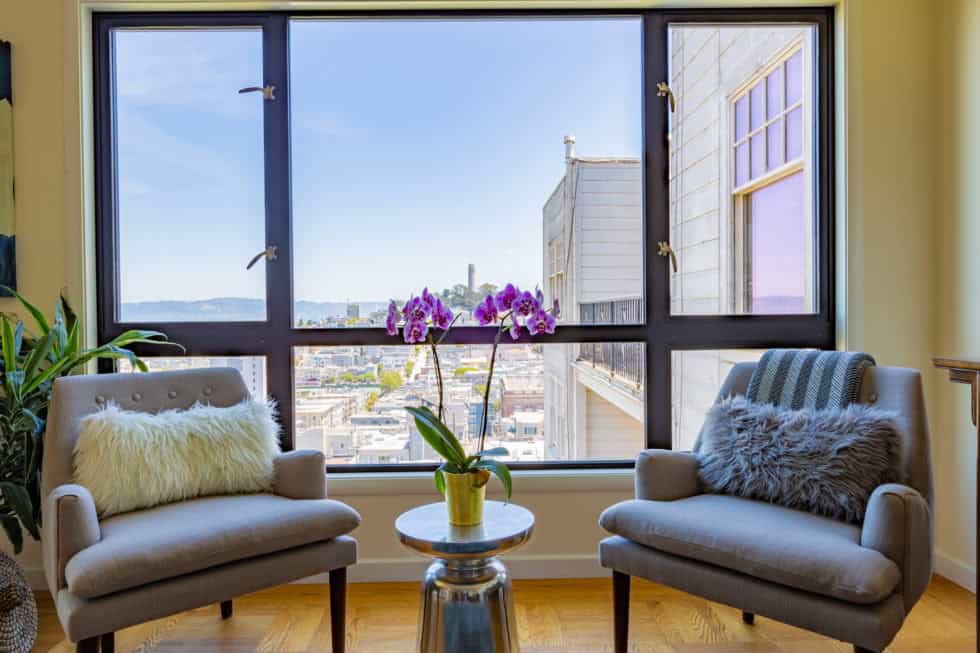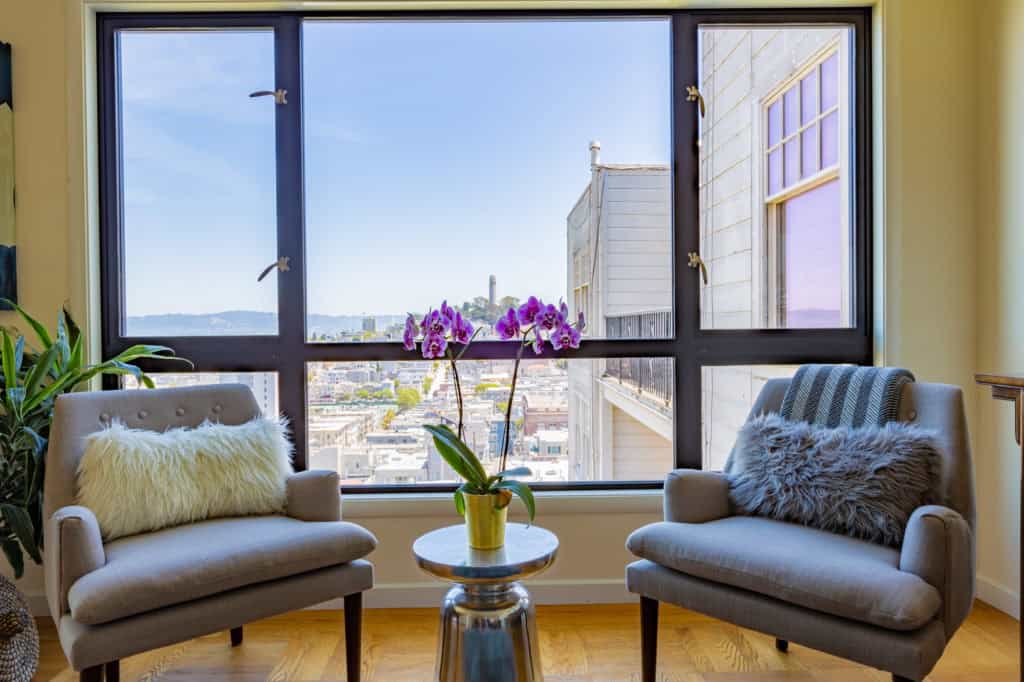 This iconic condo building and hotel awaits you with open arms. Spend your summer days at the pool, his/her's gyms, saunas, library, game room, tennis courts, salon, spa or restaurant/bar. With access to golf and mountain views from every window, this property is a must-see.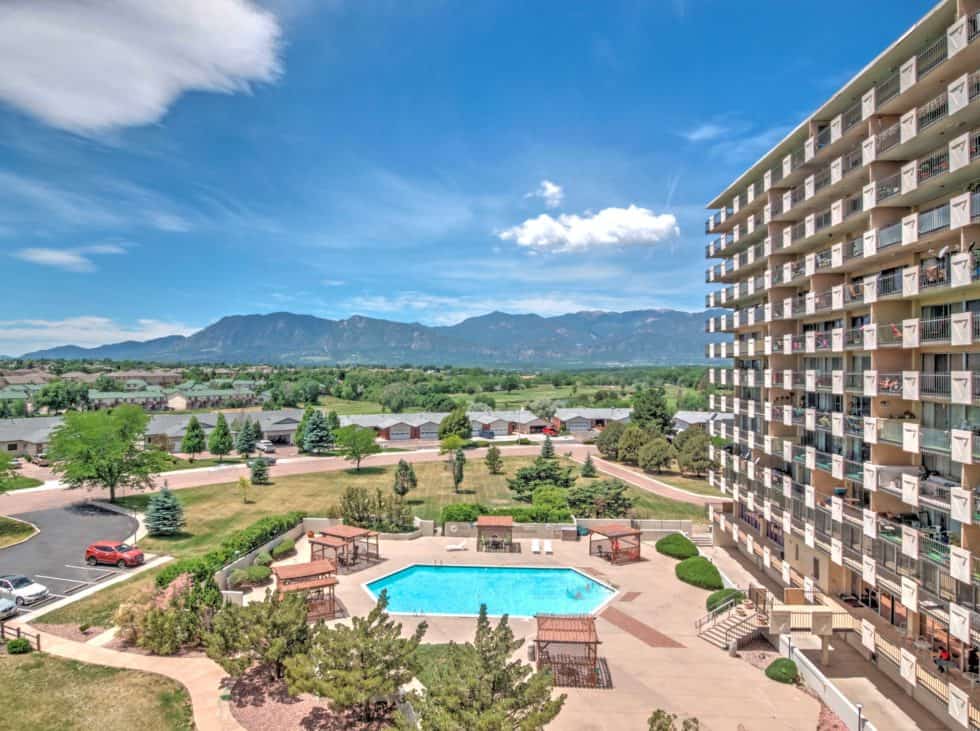 This ranch-style home is a traveler's dream! Enjoy proximity to Central Phoenix and then a taste of paradise in your private yard, complete with a sparkling diving pool and covered patio.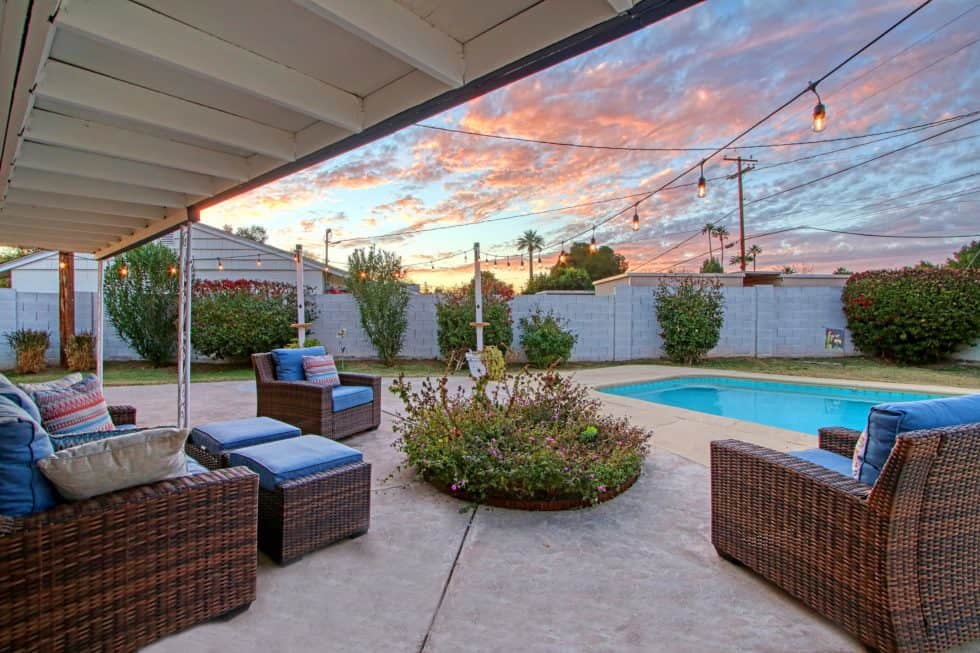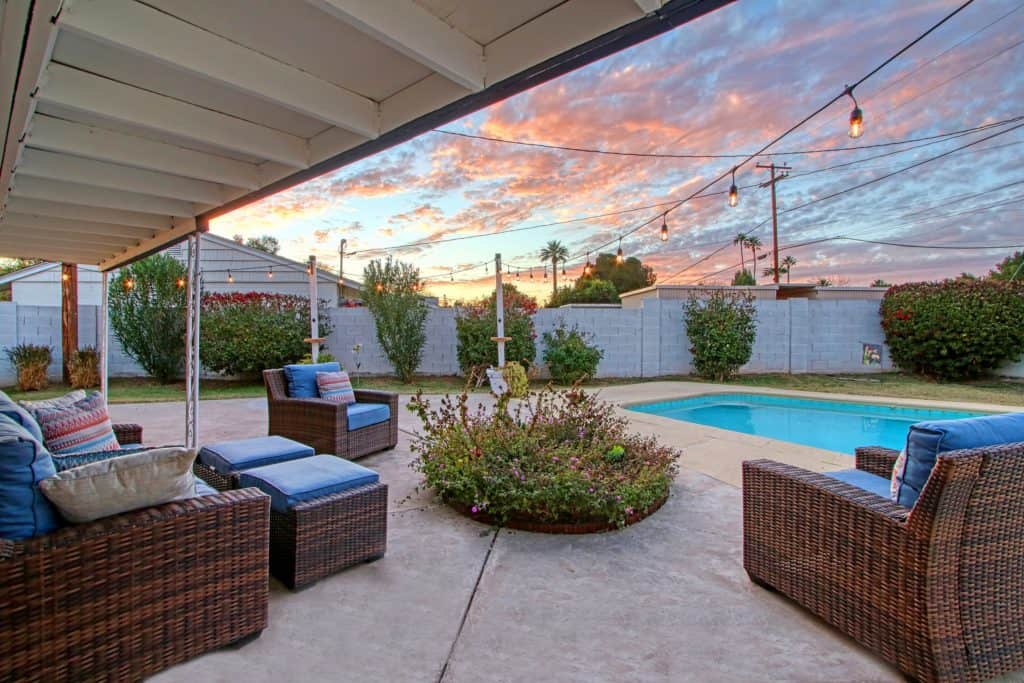 Urban living meets all things Colorado in this upscale designer townhome located in Old Town North. Kick back with friends or colleagues on your rooftop deck, complete with an outdoor fireplace and wet bar.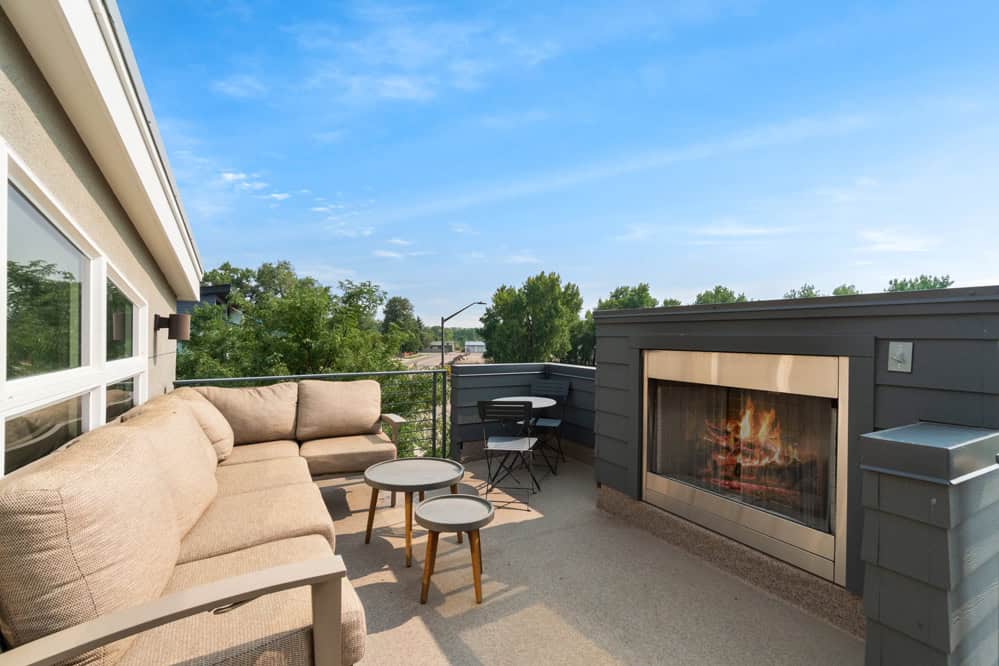 Soak up those long summer days on a quiet street surrounded by mountains when you rent this gorgeous 3-bedroom, 2-bathroom home. Walk outside to your private oasis, take a refreshing dip in the diving pool, or enjoy the covered patio and newly remodeled and landscaped backyard. It truly feels like paradise!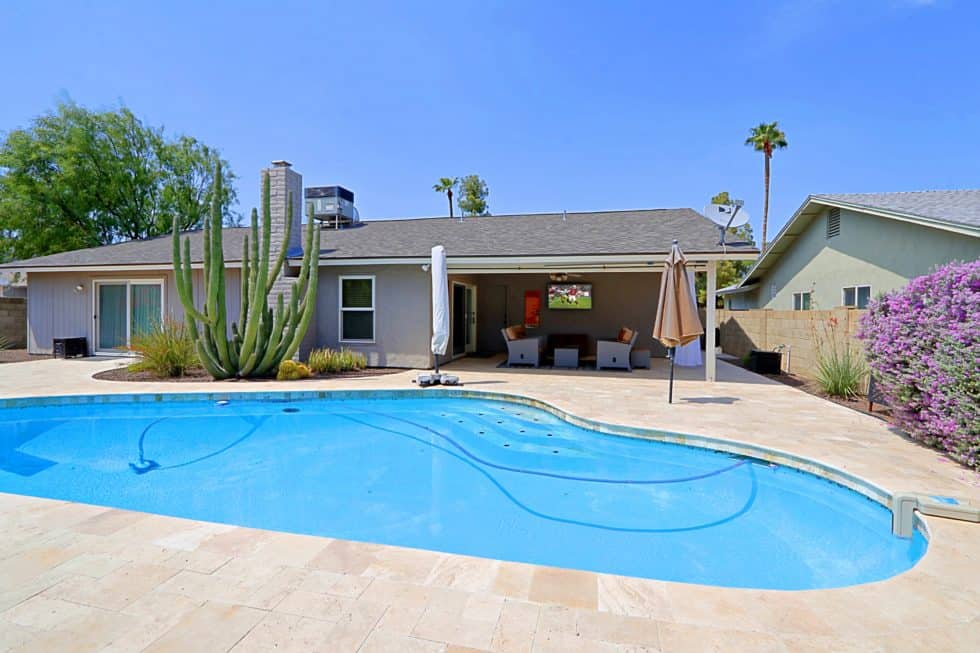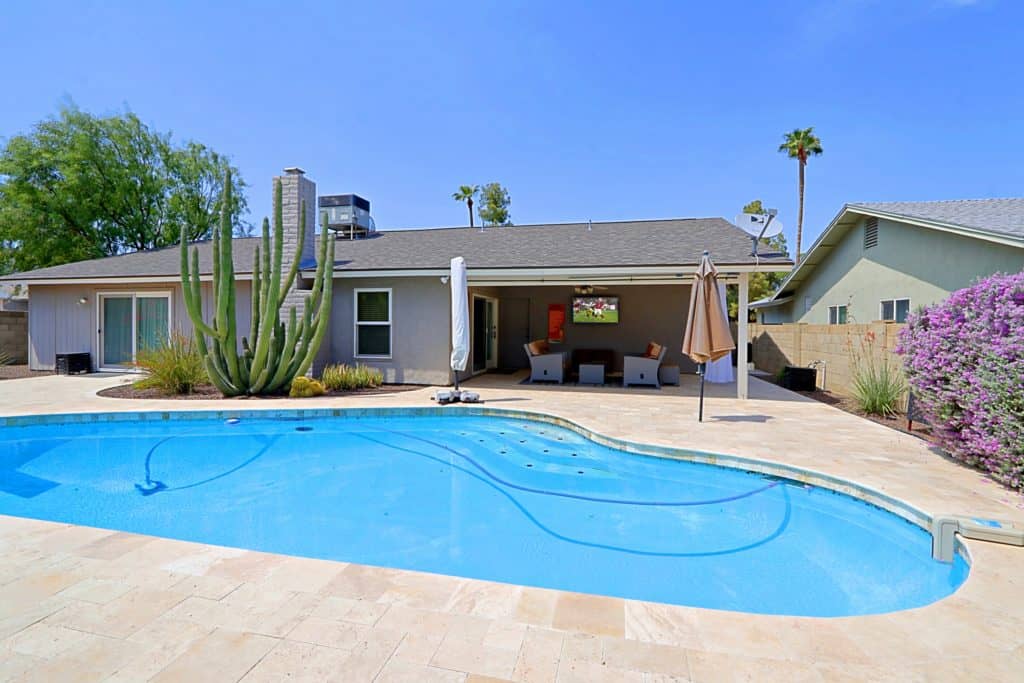 This 2-story, 3-bedroom home on Lake Sherwood in Fort Collins has plenty of windows, a large entertaining area, an outdoor shower, and a waterfront deck! With so many places to relax, your summer living quarters will be an indoor/outdoor toss-up!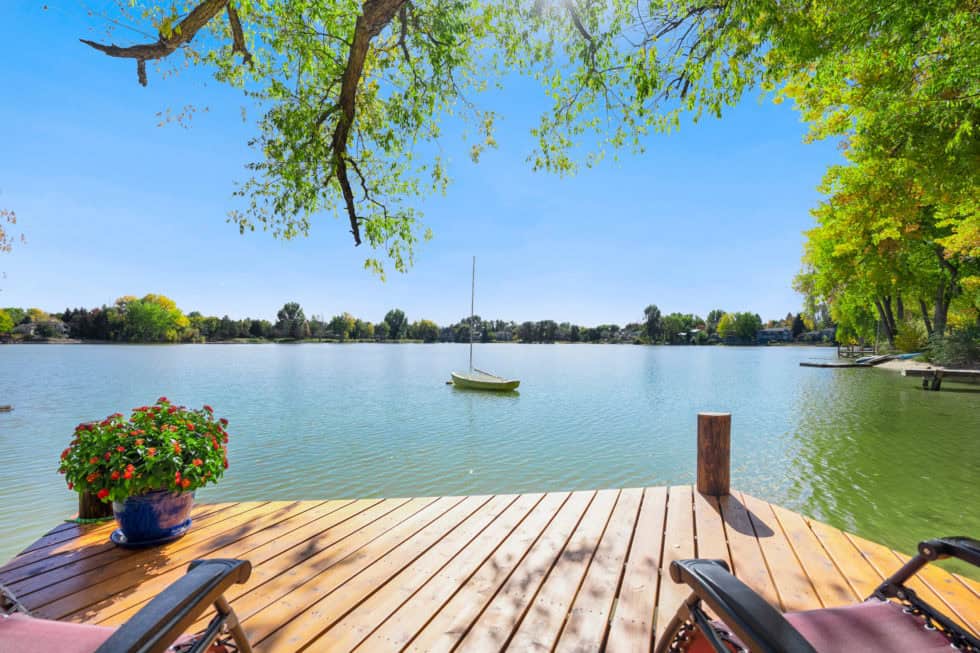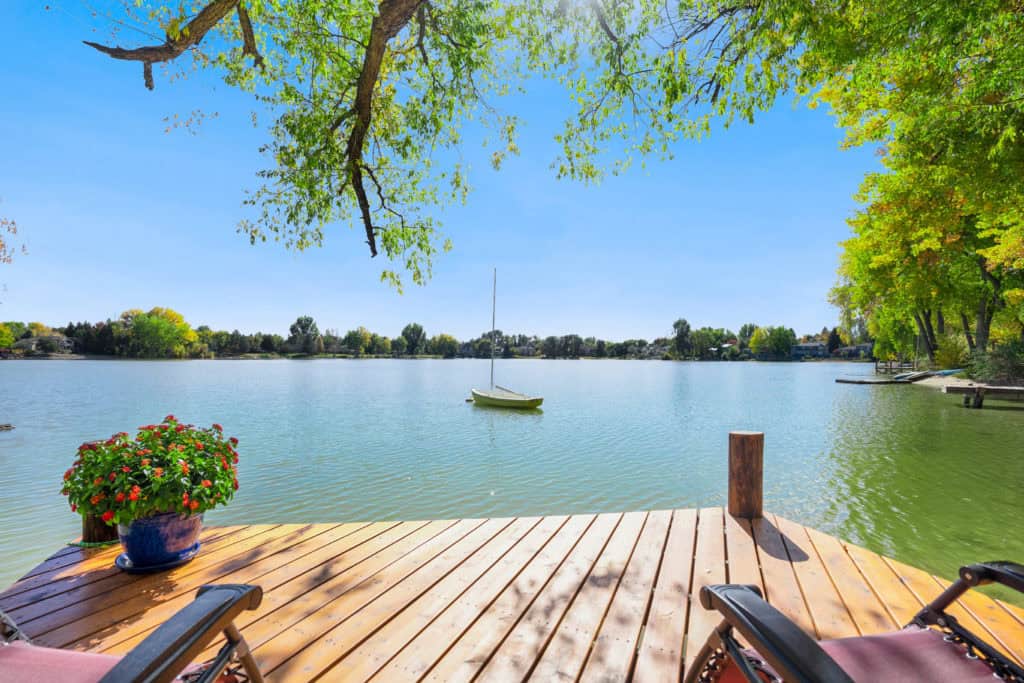 This exceptional, meticulously maintained residence in Portland on the Park offers a rooftop lounge with an 80" outdoor TV and 360-degree views. Slip into the resort-like heated pool before drying off by the outdoor gas fire pit, and feast on barbecue from the gas grills.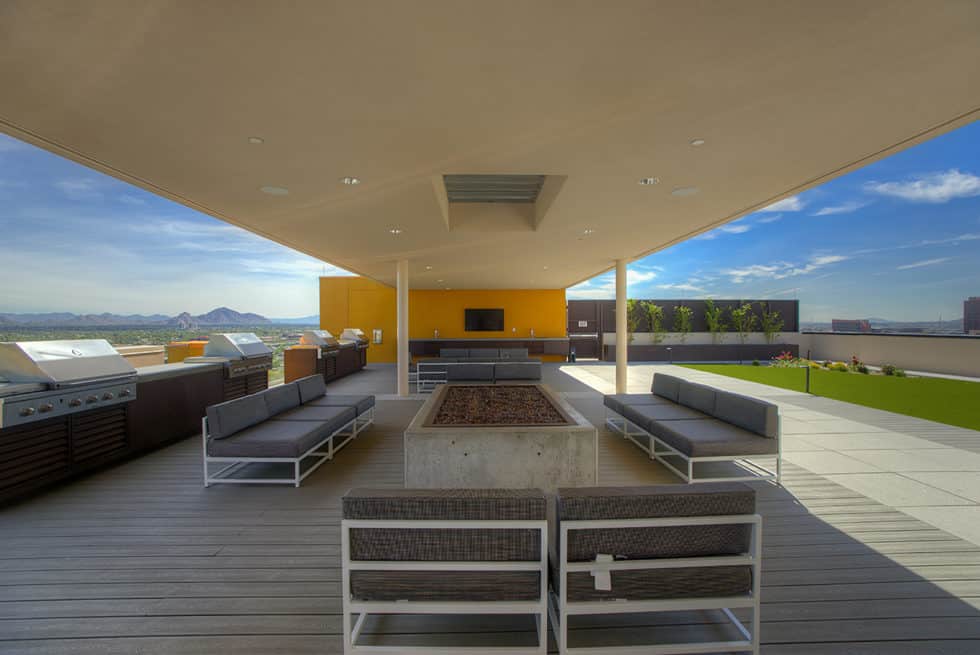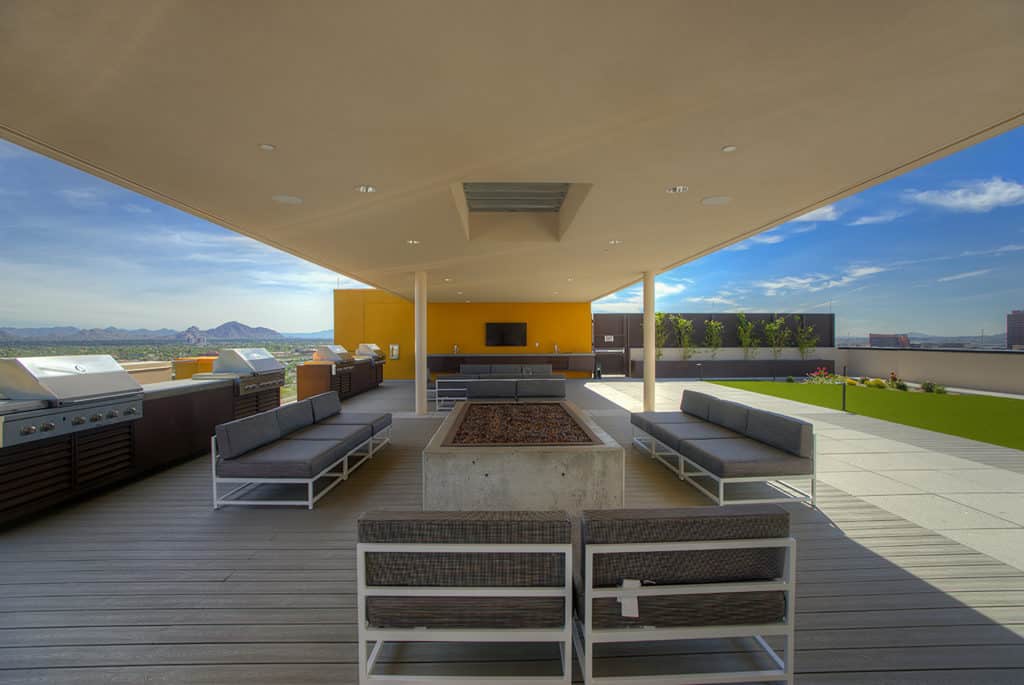 Space won't be an issue in this beautifully upgraded, 2,700 sq. ft. Saddle Rock townhome! With plenty of room for the whole family, take refuge on the peaceful patio that is surrounded by greenery and views of the nearby park.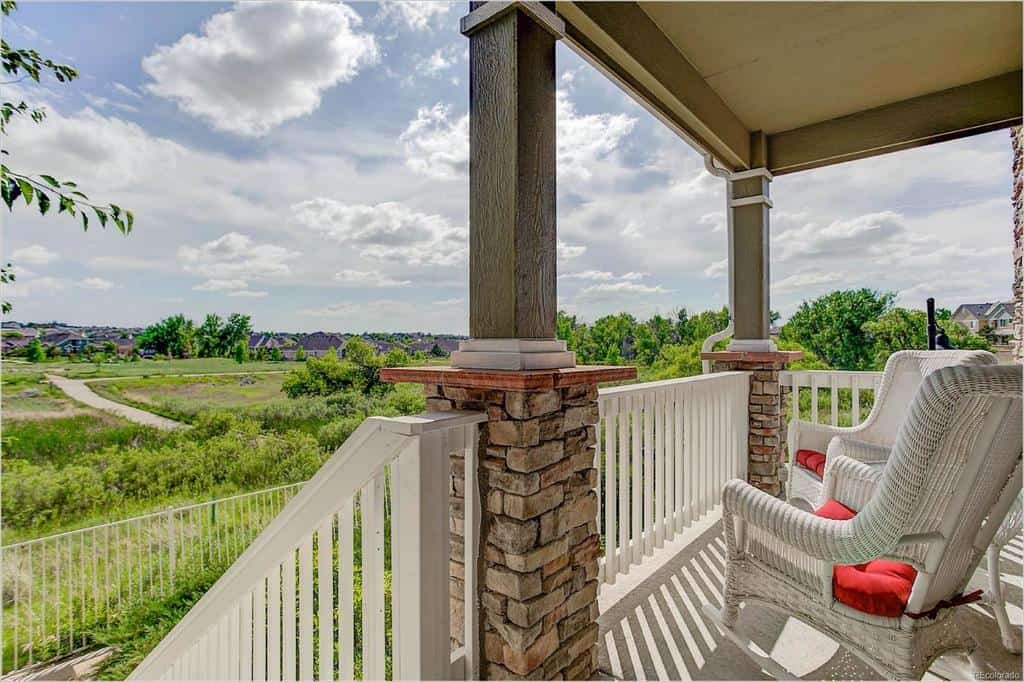 This peaceful city Oasis is not one to miss! With a private courtyard and entrance, you'll be in the middle of the city and within walking distance of Piedmont park, all while maintaining premium privacy.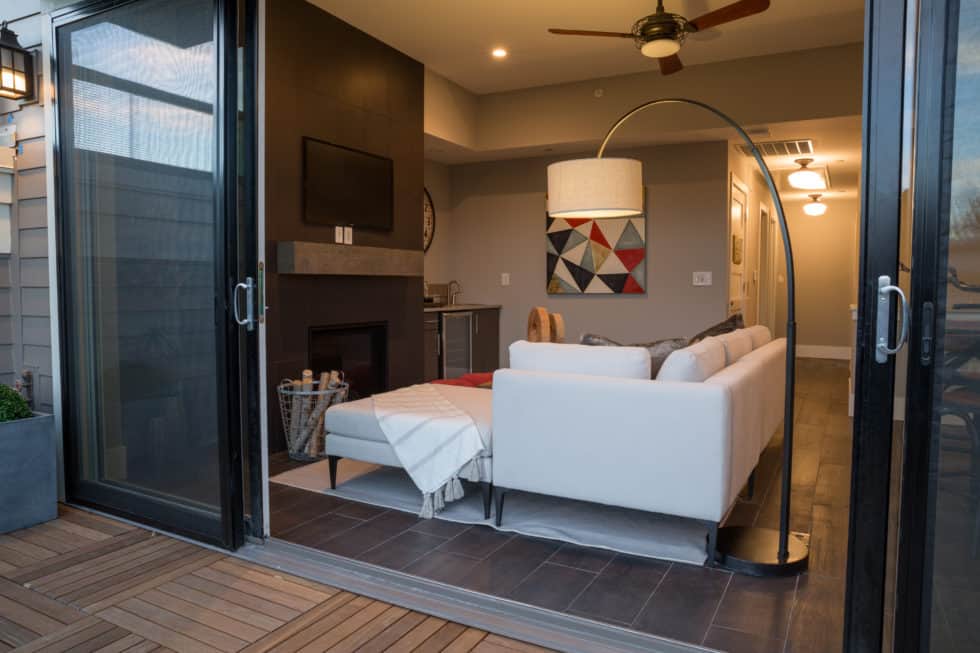 Saddle up for secluded, luxury living in the Hacienda at Dobson Ranch! A spectacular, serene property that provides the best North Scottsdale has to offer. Adjacent to a privately-owned horse facility, this spacious home is a retreat from the outside world.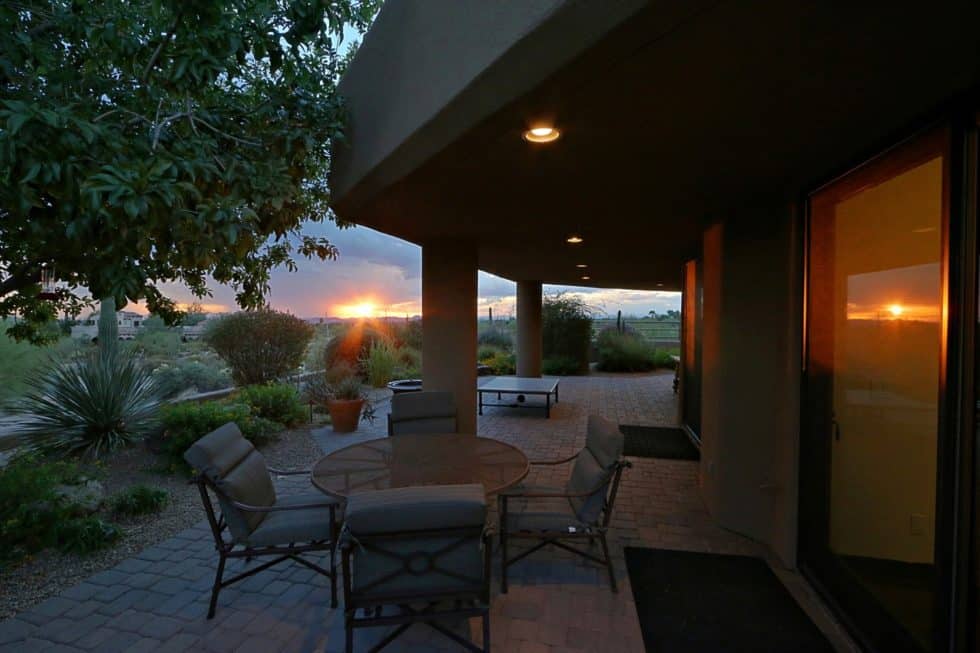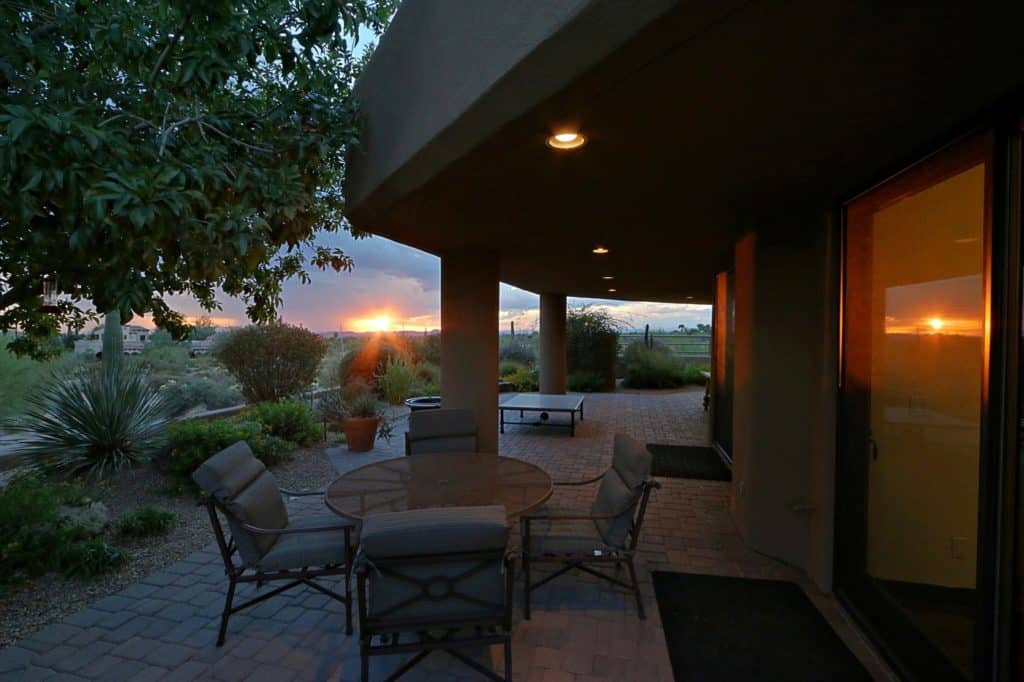 Newly remodeled and freshly painted, this modern, 2-bedroom townhome is the perfect summer home base. Live close to highway 25, Carson downtown, The Chuts, Stratton Open space and Cheyenne Canyon, then park in the 2-car garage and kickback on the patio.