By AvenueWest Raleigh Interior Design Team
Staging is one of the easiest ways to get the most from your investment property. Realtors have long known the power of staging when selling – beautifully decorating your space is a sure-fire way of getting more for your home on the market. This is also true when looking to maximize the value of your rental space; furnished apartments can bring 20-40% more in rental revenue than their unfurnished counterparts. Making sure that your rental's décor is both modern and timeless will ensure that potential corporate renters will choose your space above all others.
Here are seven of our best tips for staging your property for short-term corporate housing:
1. Neutral Design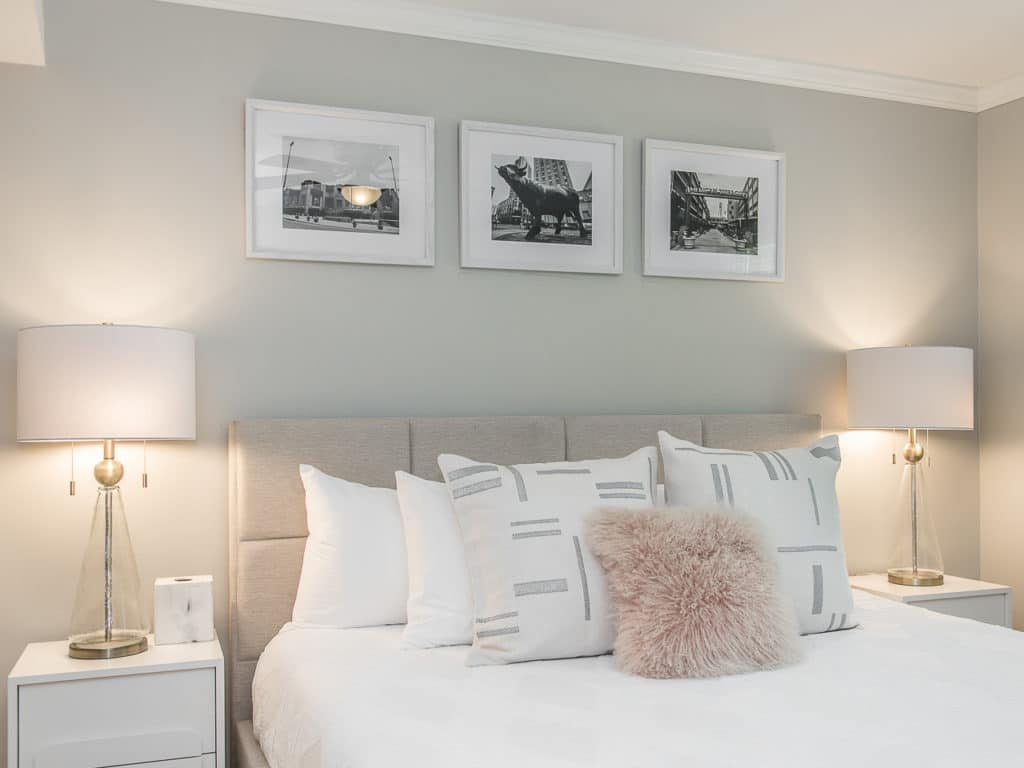 One of the core goals of home staging is to ensure that a space is stylish and universally appealing and the best way to achieve this is by using a neutral color palette. Light neutrals can make a home look bigger, brighter and more elegant. It's also a safe approach so you won't have to worry as much about a potential tenant having an issue with bold or particularly feminine or masculine selections. Plus, a neutrally decorated home is timeless, meaning you won't have to revamp your space as often to keep it looking sophisticated and modern. Neutral paints, furniture, and other design choices are all great investments when looking to increase the value of your rental.
2. Pops of Color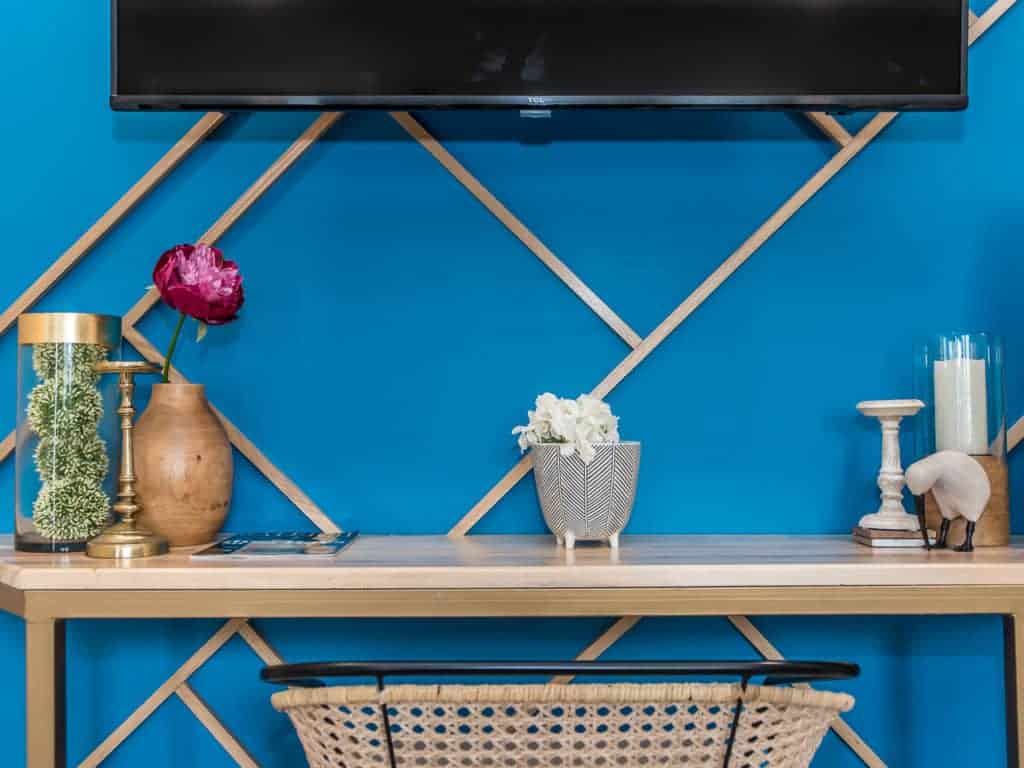 Just because neutrals are the name of the game in home staging doesn't mean your space has to be boring; a strategic pop of color is a great way to keep your rental property looking chic and interesting. Accent pieces, design fixtures, art, and other décor in a complementary color are great ways to add a splash of vibrancy to your rental home. This is a great opportunity to bring some life to your space and add to its appeal.
3. Up-to-Date Style
Making sure your home looks both stylish and modern is crucial when staging. If your furniture and color choices harken back to a decade gone by, it's time for a refresh. You want to make sure potential buyers are excited at the prospect of living in your space. Ensuring your décor choices are up to date is a must when staging. Get some inspiration from Pinterest or Instagram to stay current with interior design trends or check out the latest issue of your favorite design magazine.
4. Lighting
Lighting is the jewelry of the home and can make or break your interior design choices and the overall feel of your rental property. A bright and well-lit home looks more spacious and inviting, making all the difference when decorating. Invest in stylish, modern, and functional lighting fixtures to make sure that renters see the beauty in your home. Lighting really does make all the difference in the atmosphere of whatever space you're decorating!
5. A "Wow" Feature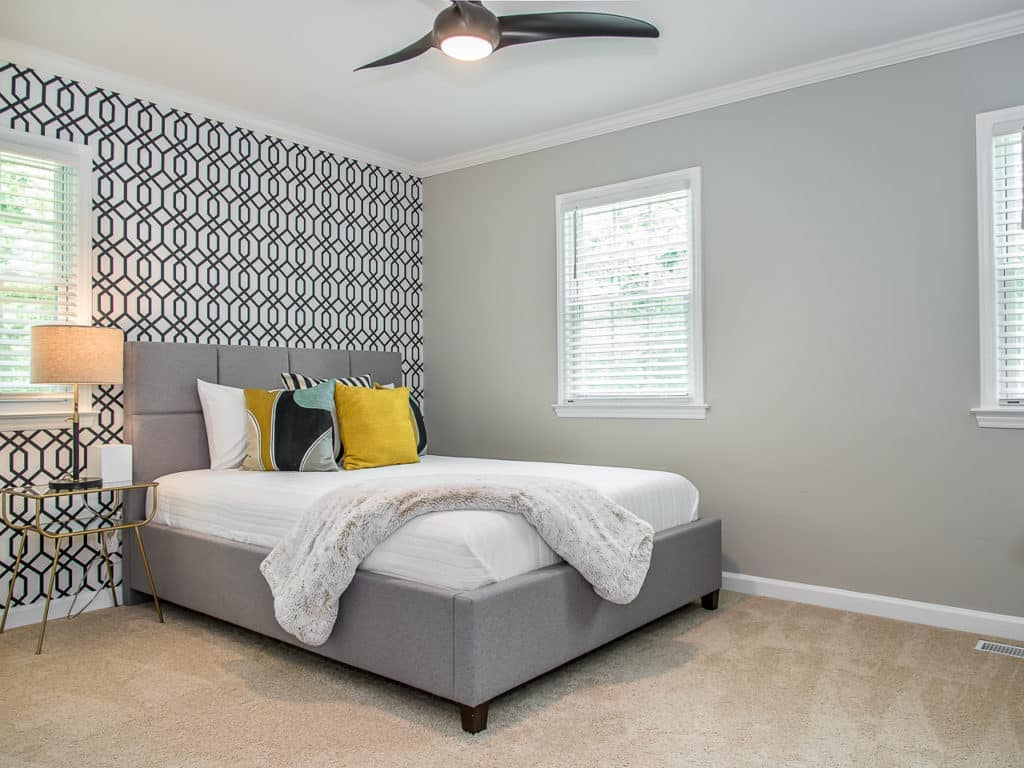 What sets your rental apart from the rest? A design feature that draws your eye immediately is  a great way to elevate your space and anchor your design choices. A feature wall using paint, wallpaper or a variety of natural or man-made materials can make a memorable focal point. From a stunning piece of artwork to a beautiful fireplace to modern wainscotting, there are so many ways to bring a tasteful "wow" to a room.
6. Strike a Balance Between Comfort and Style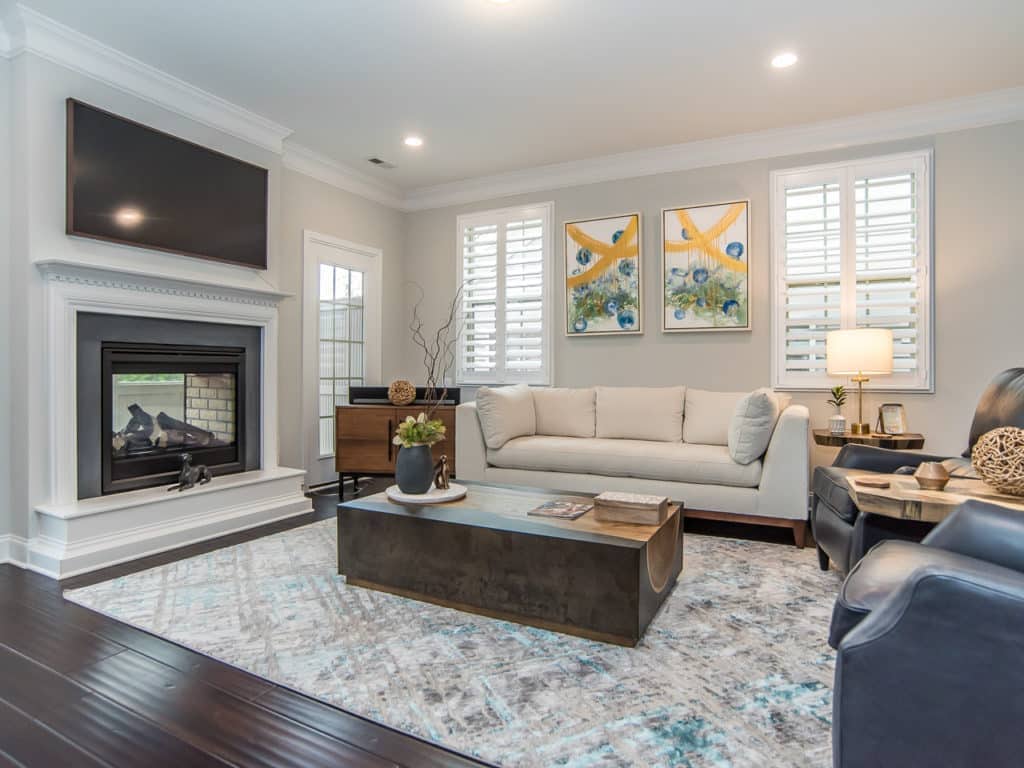 It's important that your property is aesthetically pleasing to renters but making sure your furniture choices are comfortable and practical is equally important. A beautiful, trendy sofa is only a good idea if it feels good to sit on and is sturdy enough to withstand the rigors of daily use. Remember that first and foremost, your property will be a home for your tenants so think about what you would want in your home and let that be your guide. Good design always has the people who use a space in mind.
7. High Quality and Cohesive Design
Finally, it is essential to make sure that your home has a cohesive style with high quality furniture and design fixtures to maximize your investment property's rental value. The right choices will allow you to charge more for your space and will help to ensure that your property is well-maintained over time. Guests will notice and appreciate the efforts you went to in order to create a beautiful, well-constructed, well-designed temporary home away from home and often specifically note these details in their reviews.

Renovation and Staging for all photos by AvenueWest Raleigh/Atlanta Interior Design Team.
Want more tips on staging your property for rent? Reach out to us today.