Earlier this month, franchise veteran Stan Friedman welcomed Angela Healy to his weekly Franchise Today podcast and named her May's Rising Star in Franchising. In this episode, they discuss the transformative changes happening across the real estate industry, and how AvenueWest is offering a "game-changing" approach for residential real estate brokers so that they can better reach buyers and sellers while earning a consistent, reoccurring revenue each month.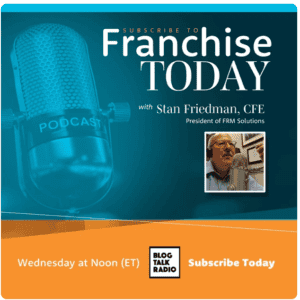 As a growing franchise business, Angela and co-owner Tim Healy are driving a unique strategy for growth that ensures that AvenueWest's core philosophy of investor-centric decision making is reflected throughout our company and culture. AvenueWest has already grown from being a small, local, real estate investment brokerage, to a national, award-winning franchise organization, losing not one single office, through two years of Pandemic.
Congrats to Angela Healy, the Rising Star for May on Franchise Today!
Listen to her conversation with Stan Friedman at the link below.